Browsing Category: "Hotels and Accomodations"
.
Our flight back to Korea is in the evening of New Year's eve so we left our hotel in the afternoon to the airport but at the airport we are informed that our flight is cancelled and the airline will book us into the hotel, and our flight will be scheduled in the morning, New Years Day.
Air China told us that we are going to be booked in a 5 star hotel together with other passengers. Lebua Hotel was big and the security was very tight that we need to put our bags in the x-ray machine before we can go inside.  We waited until they asked all the passengers to check-in, other travelers who are traveling alone was asked to share a bed (as what we've heard from them).  Taking the elevator we found that the hotel was shops and other amenities at the other side, it has appliance store and coffee shops.
The whole walkway is covered in red carpet so you cannot hear any single footsteps, the room given to us was nice, clean and very comfy so we have nothing else to complain, the room has TV set but we are not really interested all we need is a good rest from tiring sightseeing trip since we arrived in India.
At the lobby there's a cafe / restaurant (called Culture Cafe) but we are too lazy to go down and eat. In short we spend New Year's eve in Lebua Hotel,  and we just ate breakfast in the morning the cafe have a breakfast buffet.
We stayed two days and two nights in Kolkata, we arrived through train from Bodh Gaya. We have already booked our accommodation in advance, so when we arrived early in the morning we just hired a yellow taxi from the train station to Hotel Esplanade Chambers,  I think the fare cost 350 Rs.
The  hotel is situated on a busy street of Chandni Chowk, also a walking distance from the Chandni Chowk station. The room was clean and tidy with  attached bathroom (hot and cold shower), with air condition and breakfast is included as well. The staff is very helpful, warm and friendly too.
If you are planning to visit Bodh Gaya on peak season you should reserved hotel/guest house in advance.  You should know too that guest house is expensive in Bodh Gaya than in other city you previously visited. My husband booked reservation at Welcome Guest House, at first I didn't know that the name of the guest house is Welcome.
The guest house was owned by a young entrepreneur guy (sorry I forgot his name), he owns the souvenir shop and clothes shop seen on the picture. He is friendly and entertaining, the guest house was good location because it was just few minutes walk to the main temple and there are few restaurants below the row building.
After less than one hour flight we arrive in Shah Amanat International Airport, we went outside and took a taxi that will bring us to Golden Inn Hotel which is 18 km from the airport and opposite side of rail station. We arrived in front of the hotel ten minutes before three o'clock in the afternoon.
Golden Inn is a mid-range hotel they have spacious room but kind of old fashioned as the air-con room we got has a squat toilet, anyway people are friendly and helpful.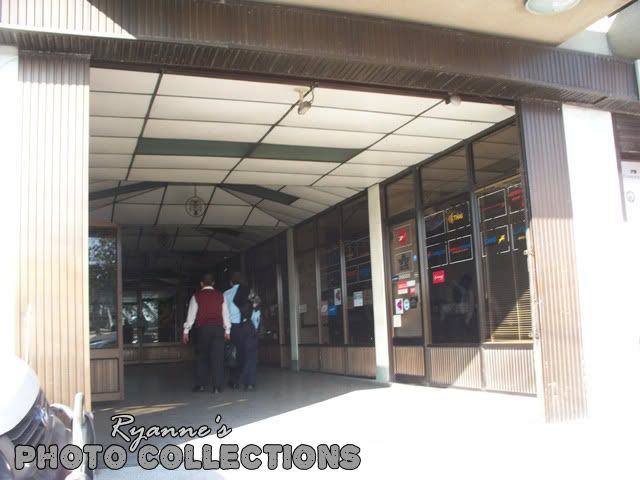 The hotel has  a restaurant in the lobby which is kind of dim as they are using a bulb instead of fluorescent lamp, the hotel also has a rooftop courtyard and conveniently a travel agency at the front for booking and buying domestic airline tickets.
We just left our bags again in our room and went out, with the help of one of the attendant he find us a tricycle driver that will took us to the place we want to visit, he said no problem when we asked him if the young driver knows where to go.